01/16/14
12:35:51 am, by
AKB
3858 views
Categories:
Welcome
,
Games
,
Elder Scrolls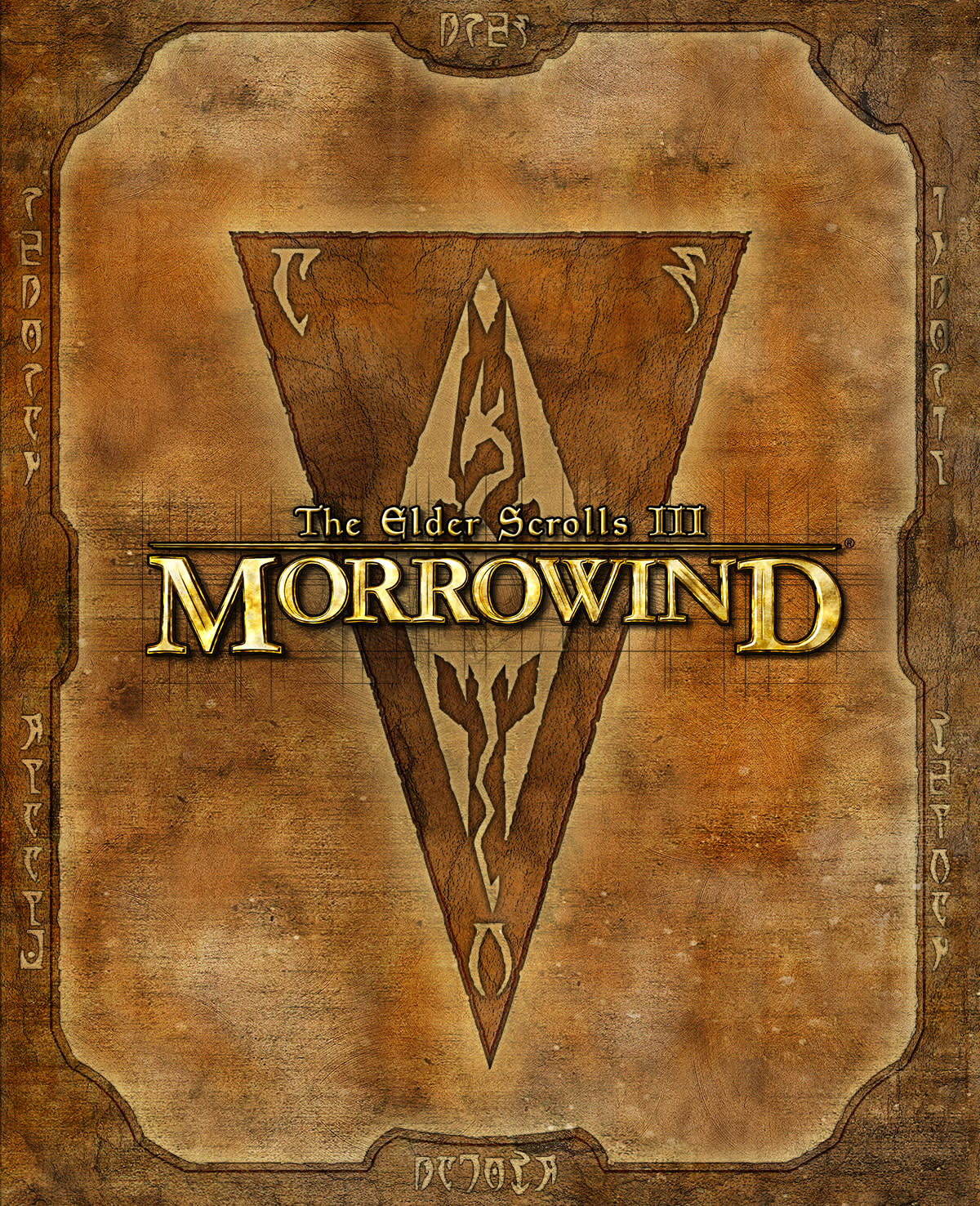 As I have previously written, we don't get to see or hear about our hero very often after we controlled them. While I briefly touched on the issue with talking about what happened to the old heroes, I'm going to go into that a little more now, as promised.
As we know, the misuse of a single pronoun to describe the Nerevarine (the hero from Morrowind) in Skyrim caused quite a bit of controversy. But that wouldn't even be the first time that one of the sequels caused an issue with the Nerevarine, Oblivion also got in on that action. During some routine wandering around the breathtakingly beautiful province of Cyrodiil, you will eventually run into two NPCs having a conversation in which the following line of dialogue will be uttered: "Rumor has it the Nerevarine has left Morrowind on an expedition to Akavir, and has not been heard from since." And that single bit of text ignores the single most important duty of the Nerevarine, to be the Protector of Morrowind.
At the end of Morrowind's main quest, you have successfully defeated Dagoth Ur (which always came off as somewhat tragic to me, but that's not the topic for today) and stopped The Blight from ravaging Morrowind. For your amazing accomplishments, Vivec (if you didn't kill him already) will give you the title of "Protector of Morrowind": "The blight is gone, and we have survived. Now we must dedicate ourselves to rebuilding the Temple. And you must dedicate yourself to your responsibilities as Protector of Morrowind. There is much to do. You still have Kagrenac's Tools, potent weapons, and the wit and experience of a proven hero. The Tribunal and the Temple are happy to yield to you the duties of fighting the enemies of Morrowind."
So to summarize, the Nerevarine was entrusted with the safety of all of Morrowind, and then promptly left Morrowind for good. A measly six years later, the Oblivion Crisis happens and decimates Morrowind. Good job, oh mighty Protector of Morrowind! I hope Akavir was nice. But after such tragedies, surely the Nerevarine would return to his (look at me, abusing pronouns just like Bethesda!) people, right? 4E 5 would once again continue the nasty string of bad luck for the Dunmer with the Red Year, and the Nerevar Reborn seemingly out of the picture for good. For someone who was supposedly the reincarnation of one the greatest Dunmer leaders ever, the Nerevarine left them in a really, really bad way.
I personally believed that the departure of the Nerevarine had more to do with getting him out of the way for the Champion of Cyrodiil, but considering the countless anguishes that were tossed at the Dunmer people immediately afterwords, it just feels like the Nerevarine was more a part of the problem for the Dark Elves than any kind of savior.
While I find that in light of the future of his people, the disappearance of the Nerevarine seems to be too poorly thought out, I can't help but wonder if we wouldn't be more upset if we did not get an explanation for why he wasn't there. If the Nerevarine was just ignored for the sequels, wouldn't there be more of an uproar? Let's think of how that series of events goes, without that single line of dialogue explaining what happened to your old character. We hear nothing about the Nerevarine, and Vivec disappears alongside him. So the Oblivion Crisis happens, cities like Ald'ruhn are destroyed by Daedra, and apparently the Nerevarine just doesn't do anything. The Ingenium is created, and the people of Morrowind are actively sacrificed to this dark machine, while the Nerevarine remains aloof to their fate. Argonians invade Morrowind, but the Nerevarine doesn't take on his role of old and lead the defense. A mass exodus from Morrowind occurs, while the Nerevarine does not help manage the relief efforts. By not explaining why the Nerevarine wasn't there, one of the fan favorite heroes becomes one of the most despicable figures in ES history through simple inaction.
The "ignored" Nerevarine, despite having the same list of crimes as the one we have, is just simply so much more unlikable as his lack of action would go unexplained. That is to not say I agree that the Nerevarine should have just disappeared, I would have preferred him to remain involved in events, even if we don't get to see him again, but the Akavir explanation is better than none at all. Barely, but it is still preferable to me.
Any issue with the hero from Morrowind still has nothing on the sheer chaos brought on by the Champion of Cyrodiil's fate, however. And that's the topic of the next entry in this look at the fates of our heroes, after we control them. As a little note, I'm sure you noticed I skipped over the Agent from Daggerfall. That's because his or her fate is more clear cut, on account of his or her death at the end of his or her adventure. Bit tragic, but at least it doesn't leave room for a few hundred words worth of ranting about what he or she should be doing.
01/08/14
I've finally figured out why Fallout 3 always fell short for me, despite having such an interesting story and world. Referring back to AKB's post, titled "What Happened to the Heroes?", he explored the connection a player has with their characters in a game series like The Elder Scrolls. The problem, for me at least, is that I never am able to feel like the character is my own story and story-telling.
The premise of Fallout 3, for those of you who have somehow managed to not play it yet, is centred around the son of a scientist named James (voiced by the amazing actor Liam Neeson, though that's not at all relevant, and I am just a Liam fan). James and his scientist wife Catherine were working on a project that would be able to purify all the water of the wastes when she dies giving birth to the player, who in typical BethSoft fashion can be male or female and either white, black, asian, or hispanic, with James' race changing accordingly. With Mom's death, James takes his child and petitions to Vault 101 to let them inside in exchange for his services as a doctor.
Seventeen years later, James breaks out of the vault, knowing his child (now an adult) will be safe in the vault and that he was raised well. The player breaks out of the vault as well, and pursues his father, who left to gather his team and pick up again on purifying the waters of the wastes, now that his job of raising a successful, well taken care of adult child has been finished. That's the basic overview of the story without spoiling precisely what happens. It's a good story, and I like it for what it is, though at the same time, I hate it.
For me, one of the bigger and more enjoyable aspects of roleplaying games is the length of time before even starting the game where I create my character's backstory. That's the best part of the experience for me, and it helps me to attach to the story and feel more involved with the character. In Fallout 3, the player has a story spoon fed to you. You're of a specific parentage who have a specific career, and you're story is tied directly into their life in a rather specific way, and that's the way it is. There is no possibility of being creative with the story for roleplaying purposes, unlike with Fallout: New Vegas, or the Elder Scrolls games.
Take a look at Fallout: New Vegas for a second: No reference to your life, aside from your initial career as a courier, which gets shot to hell (rather literally). In Morrowind, all that's known to the people in-the-know about the Nerevarine is that your parentage is unknown. In Oblivion and Skyrim, it's not mentioned at all. You're just an unnamed prisoner who through sheer dumb luck escapes the justice system. These are the stories I like, because it gives the player all the freedom in who their character is and why they are motivated to act like they do in the world.
If I want to say that my character in Fallout: New Vegas was raised to a junkie father who abandoned him as a youth, leaving his son/daughter doing whatever odd-jobs it took to stay fed and on Jet as he grew up, that's my choice. As a role-player, I get to say "Okay, he's a junkie, and he found out that (Insert random F:NV junkie NPC) is his father, and he is at (location). When I am in the area, how would he respond and interact with this NPC, who left him to pursue his own drug addiction while leaving his child to suffer as a youth?"
If I want to say my Skyrim character was an Imperial born into a family of Legionnaires, and that the near execution of the PC and Hadvar's arguments that the Legion felt nothing for the citizens of the Empire, leading to the PC's changing his outlook on the Civil War, that's my prerogative.
The point is, it's easier for me (and maybe for all role-players, though I have not performed any research on the matter) to feel attached to my character and have a more enjoyable experience if I can nitpick over little things like this, and that is where the story to Fallout 3 fell short to me. Don't get me wrong, it's a great story, and I love the story itself. I just feel that, given how the characters respond to you and given the fact that it's centred around following Dad's footsteps to heal the wasteland by giving it clean water, you are pigeonholed into the role of an altruistic scientist who purifies the entire wasteland's water supply. The open-ended aspect of the game means there are darker paths to take, but they don't feel so natural to play, given the player's upbringing and morality that's etched in by Dad's talk of helping others.
So, that's my little string of thoughts for the day: Fallout 3's strict view of who the character is takes away from the experience of roleplaying the game.
01/02/14
12:54:48 pm, by
AKB
4652 views
Categories:
Games
,
Elder Scrolls
,
UESP
What happens when you take a blank slate of a character, and you make that non-character the main character, or at least the character from whom's perspective the story is experienced? You get a bunch of people who get extremely attached to the character. When you let them design the character as well, they feel like they own that character. Character creation is one of the most appealing parts of the Elder Scrolls franchise. Getting to lovingly sculpt your virtual avatar into the exact shape you want is a great bonding activity for the player and player character. Once you're done, you have invested some time into the development of the person you'll be controlling, and thereby making you invested in it. There is no issue with creating character investment by having the player generate the character, unless that character is in anyway important to the game world.
There have been quite a handful of heroes in Elder Scrolls games, so I'm only going to talk about the first one in-depth today. I'm of course referring to the hero from Arena, the Eternal Champion. The Eternal Champion did not escape general notice, even if he is described as being "enigmatic", or as "courageous, indefatigable, and forever nameless" (his name was Talin, at least in the game manual).
I'm not sure how it is exactly possible for his general traits to not be recorded. Uriel Septim VII honored his champion immediately after he was freed, saying he would have a place at his side. So did Uriel lie? Did he try to hush up the events? And if so, he did a terrible job of it. His biography mentions the events quite clearly, there was plenty of public documentation of the event. I just don't know how a person, who traveled across the entire continent, talking with countless people along the way, and even acknowledged by the most powerful ruler in the land after he rescued him, could not be famous. Or what about his involvement with Queen Barenziah and King Eadwyre, who were responsible for the information the Champion received through Ria Silamane? Considering his mentions in relation to the general history of the Empire, and his involvement with some of the most important historical figures of his time, how did he just disappear?
Let's assume that the Eternal Champion, Talin, was a total recluse after the events of the game. He never did anything notable again. Or let's even say he died immediately after freeing the Emperor somehow. He just falls dead after the end of the game. He was still, while living and active in the events of the world, known by a huge number of people throughout the world. Arena absolutely required you to talk to random characters to find the dungeons where the pieces of the Staff of Chaos were hidden. And not just random people, the mages of the College, various rulers, people who would remember you and would likely even keep a record of you. Even if all of these very important people did not bother keeping any kind of record of you, after the defeat of Jagar Tharn, no one came forward and said they knew you?
If I had to guess, there is no rational lore explanation available. The real answer is that Bethesda Softworks didn't want to define this character the player controlled and made, even if it means the game world needs to ignore the player character. They didn't want to take that bit of fun away from the player, believing that however they would define the character, they would piss off almost everyone, even people who made their version of the character in the described way. And there assumption was correct. One of the most common issues on this site is whenever we have to mention any of the heroes in the game, people will mess with it. They'll change character titles, character details, and will constantly argue about any policy relating to our management of them.
While I'm going to talk about this more later, let's look at the hero from Morrowind, the Nerevarine. Neloth, a character who would most likely know the Nerevarine for most ways you could complete the main quest, called him "him" in his special return in Dragonborn. Not "him" if you were also a him, but him if you were male or female. And people were upset, even going so far as to call it a bug or an oversight. While it even kind of makes sense if he was male as his past incarnation, Indoril Nerevar, was, fans were still upset over having the option of him being female later called wrong. It is just impossible to give these characters, well, character, without upsetting the people who would want to see them further developed.
01/01/14
08:41:43 pm, by
Damon
3238 views
Categories:
Games
While reminiscing about Fable and kicking myself for never actually finishing a game I was so thoroughly enjoying, I got to thinking about something: The effects the player's decision has on the actual world is virtually non-existent in The Elder Scrolls.
In Fable, for instance, when you're a Hero with a high karma, the people applaud you and rejoice when you visit them, and when you're evil, they cower and act submissive in an attempt to not be the latest victim of some heinous crime you perform. In The Elder Scrolls, regardless of whether or not you're good or evil, renown or unknown, the population doesn't pay any mind to you.
I can be the Thane of every hold, Dovahkiin, Legate of the Imperial Legion, Archmagister of the College (or whatever the leader's called - I'm a Morrowind guru), Harbinger, Listener, Grandmaster Thief, etc, and I'll still get snarky remarks about how I am virtually nothing and unworthy to be in the Cloud District or in some other place of station.
And, in terms of how your actions happen in game, there is no tangible gain to having each of those titles. Sure, the emperor is dead, but how is Skyrim affected by it? Shouldn't the legions become more vigilant to locate these assassins? Or should the Pentius Occulatus show any indication that they've lost the man they swore to defend?
Don't get me wrong, the Elder Scrolls is a fabulous series that gets you immersed in the world, but I can't help but feel like I am not a part of the world, if I've accomplished so many great or evil deeds, yet there is no indication to the world that it's happened.
I get that it would be hard to implement so many different events affecting your perception by other NPCs in such a greatly larger game, but it really takes from the experience.
I want to see something along the lines of Fable eventually, where the people talk of your deeds and respond to them. It really helps with the immersion, and it makes you feel like the events of the game have meant something to the people in some way.
12:55:24 am, by
AKB
3575 views
Categories:
Elder Scrolls
,
UESP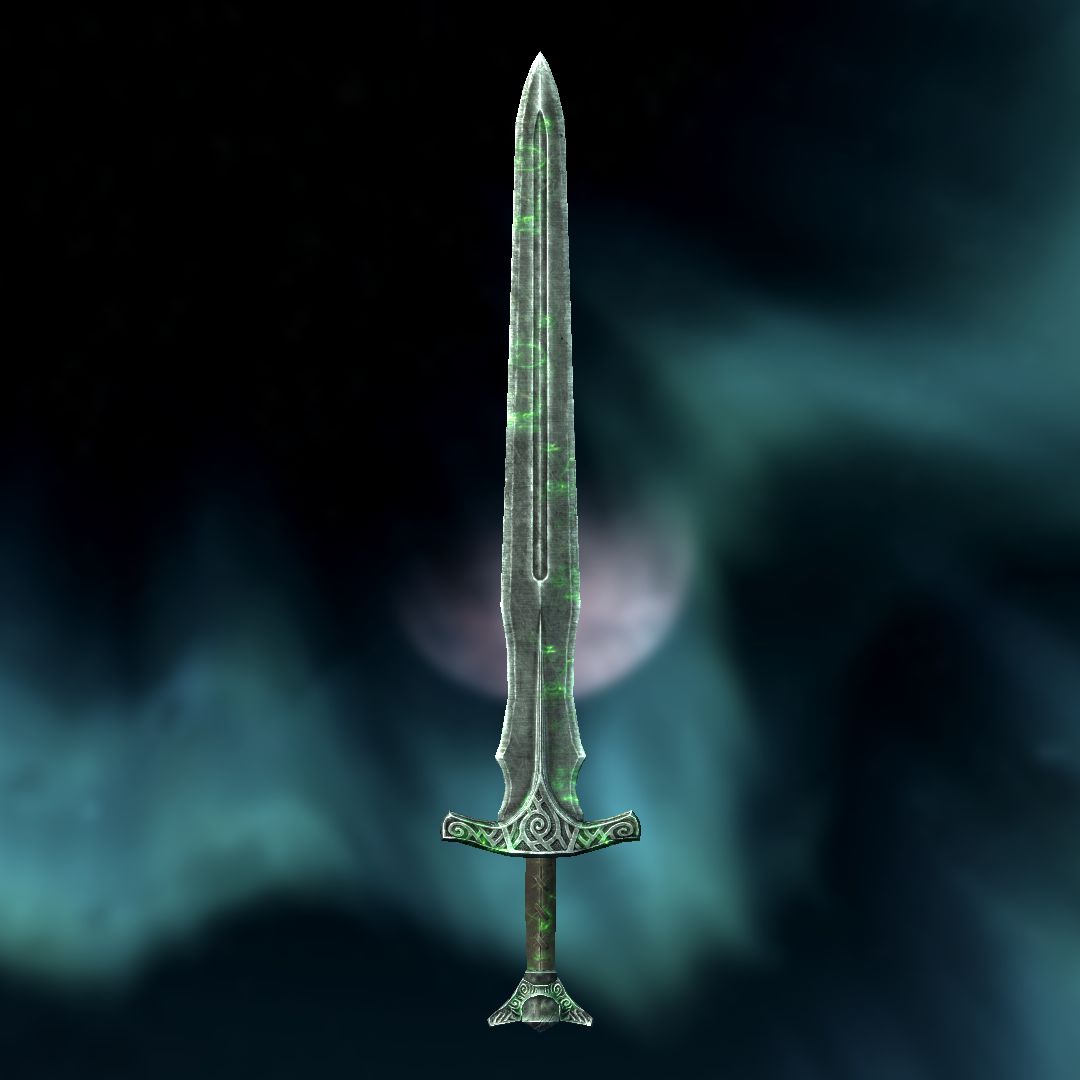 It shouldn't be a surprise to anyone familiar with the series this site is dedicated to when I say that Elder Scrolls games have a lot of items. How many? Well, enough that we don't even give a second thought to the majority of them. When you have several hundred of any type of item to consider, the distinct traits of specific items become unimportant. Even in a small set of items, the redundancies begin building up rapidly. For example, the Lunar Weapons set (I am using Skyrim examples for the purposes of this blog entry, simply because it is the latest game at time of writing). While there is some nice lore around the items as a group, there isn't much interesting about individual versions. Or there is an issue with individual items being unique is one or several ways, but the item itself being completely uninteresting besides that. An example of this are the Gloves of the Pugilist. The linked item has a unique enchantment, but there just isn't much else to say about it. So it might seem obvious that we shouldn't have pages for these items, they should just be on some kind of giant table with the rest of the boring objects in the game, right?
Throughout our site's history, the answer to the above question was quite obvious. Items weren't really worth that much of a fuss over. You were either an artifact, or you just weren't important. And this neglect of the huge number of garbage items worked, at least for the editors. It simplified a lot of our work, as we wouldn't have to write an article for generic helmet number 146, when we could be working on a lot more interesting pages and projects. Yet, our readers saw things differently. One of the most frequent requests I have ever seen us get is for us to give more item in-depth coverage. With these frequent suggestions in mind, I began a lengthy look at the pages we have for items. My examination of them revealed that we had two different kinds of item pages, the "generic" item page style (example, note that I have never worked on the linked to page, and have not really looked at in my time here ever), and the "artifact" item page style (example, note that I am responsible for the current set-up of that article, and am quite proud of it). The prior example is just a table of the relevant items, getting the necessary stats out and nothing else. The latter example, on the other hand, is more of a hub page, it just lists some key facts about the item, while linking to a more complete page on the subject.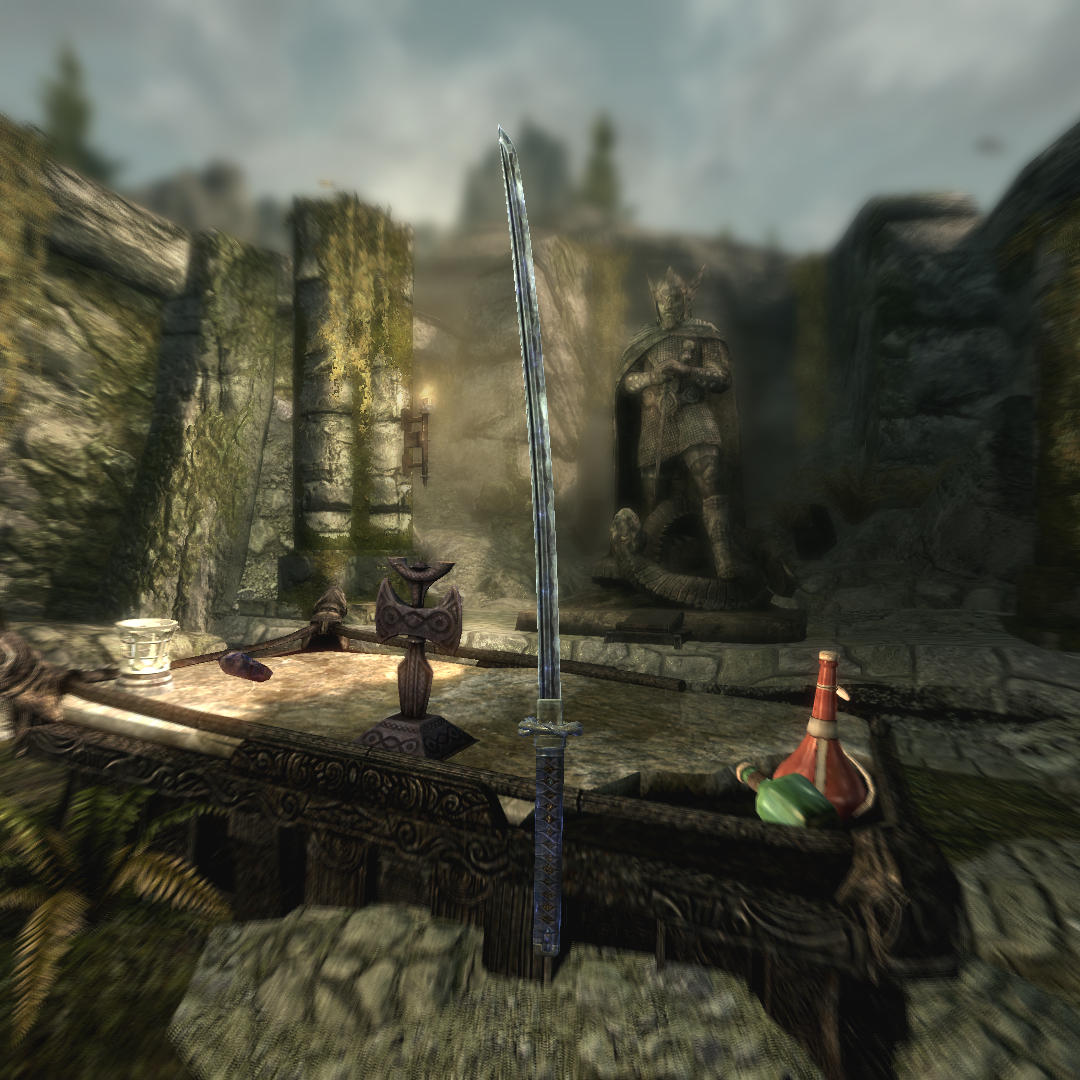 Obviously our readers seem to prefer the style of the second one, it provides some actual content while also allowing for some simple organization. The clearer organization of the second style is better for our editors, however. Not only does it save editor time, as bots can easily produce those tables in many cases, it is also just less redundant. The vast majority of the items on those generic pages are just that, generic. We could create pages for all of the items listed on those pages, but not only would people probably not see them, they would be nothing but cut-and-paste copies of each other with a few words changed each time. I know this would be true, considering that this cut-and-paste method is what I use when writing new item pages. It's just the easiest way to go about it, since not that much information changes each time. While I think the "artifact" style is visually impressive and the preferred choice by our readers, it just isn't practical for all cases.
So if we want to please our fans by providing more item articles, while also not just producing pure drivel, a new balance between these two styles need to be found. While a lot of generic items will never have pages of their own that are anything more than a redirect, we do seem to need some more item pages. So more of the item groups, like unique items or quest items, need to be given the "artifact" makeover. And that's what I'm currently working on. While we need to consider what we will do about items on a bigger scale in the future, I am currently sorting through it and working on what I think is appropriate.
Just a quick update on what I'm up to. Oh, and also have a happy New Year.